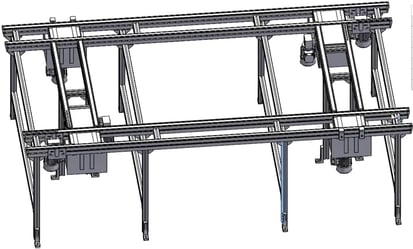 By completing the form, you will download & register Glide-Line's IMPACT! Software which allows you to receive instant and immediate pricing and part numbers.
We will send you access to the software, our set-up instructions (which takes less than 3 minutes), and the Lift and Transfer (LTU) Square Loop Template.


You will also receive access to our quick demo videos and the IMPACT! Resource library, which will open your eyes to the capabilities of this unique conveyor configurator software. In these videos you will learn:
How to customize your IMPACT! template
What the tool gives you
How our automation tool and its capabilities differ from the normal process
A quick demo of the actual tool
Simply fill out the form to access your template, download IMPACT! and get full access now!