Easy. Flexible. Precise. Fast.
and now with our extra incentive, a no-brainer!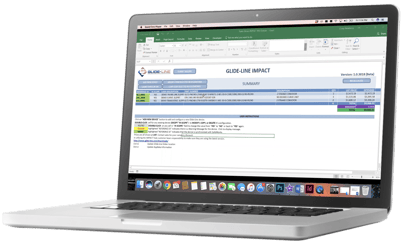 First time users that configure their system with IMPACT! will receive an additional

2.5%

discount on the first order purchased!
The first time that an engineer develops their own IMPACT! layout, with a complete BOM and orders the system, they will receive an additional 2.5% discount off list price for that system. From there, if they serve as the IMPACT! Ambassador at that facility and teach others, we will give the Ambassador a $50 gift certificate for every other engineer who downloads and registers the software, goes through a training session, and then uses the IMPACT! to develop a layout and BOM (they don't need to order) and submits to Glide-Line for review. There will be a 10 person limit at each facility. The new engineer submitting will also get a $50 gift certificate.
Need to Learn More About IMPACT!?
"We created IMPACT! to make your job easier. If you know how to use Excel, you know how to use this program. There is nothing to learn. It will make you faster, more accurate, and you'll have better models."

Kevin Mauger, President