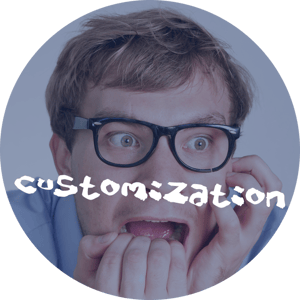 Customization can give any conveyor automation integrator's customer the heeby-jeebies. Visions of out-of-control costs, longer-than-normal delivery times, and endless back-and-forth design revisions with integrators and suppliers are enough to make them avoid necessary upgrades for as long as possible rather than take on the project.
But what if your integration company was known for designing affordable customized conveyor systems with simple, timely delivery and spot-on pricing?
The way to do this is by partnering with a conveyor manufacturer with millions of standard configurable conveyor designs able to accomplish nearly any task your customer needs completed. With the flexible modular conveyor options available, only limited customization is necessary (if needed at all) and is therefore much faster, more affordable, and easier to manage.
Here are five common custom conveyor design issues you can avoid by using a configurable conveyor design:
1. Extended lead time
Using an in-context configurator to design highly configurable conveyor systems can shorten your lead time significantly. You aren't waiting for someone else to calculate pricing or optimize changes within your configuration – it's all done instantly using the software.
No more spending hours and days (or worse!) waiting to hear back from a salesperson. Plus, you're also shortening the delivery lead time needed once the conveyors are ordered for assembly. The process is optimized when you use modular conveyors built with configurable options, which in turn minimizes the time needed to build the system.
2. Back-and-forth "telephone game" with conveyor sales engineers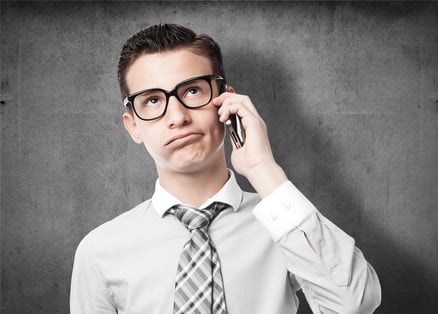 Bypass a traditional step in the process by using configurable conveyor designs built with a modular conveyor option, such as those offered by Glide-Line. With the right conveyor partner, you can still customize length and width of each conveyor, and benefit from thousands of options for how a conveyor can be configured so the system accomplishes your customer's goal.
And, instead of playing "telephone" and seeing requests get lost through multiple conversations, you can input all the instructions directly into an in-context configurator like IMPACT! (link to Leading-Edge Ways to Configure Your Conveyor For Your Automation System), so you don't need to involve any additional engineers.
3. Compromised design results
When you're using IMPACT!, an in-context configurator, to design using hundreds of thousands of configurable options, your design ends up being what you want it to be. Eliminating the "telephone" effect also eliminates the chance of another engineer incorrectly interpreting what you've told them, causing lost time.
You also have total control over your own design, instead of relying on the conveyor salesperson for identification of their pet best-fit solutions for your automation strategy. With configurable conveyor designs, the decisions stay in your hands.Drive placement and orientation, cross member locations, and even conveyor beam splice locations are some examples of standard customizations that can be incorporated. Sometimes these details don't matter, but when they do, they can be a truly impactful design feature!
4. Expensive customizations
Customizing a conveyor system will always be more costly than utilizing available options. Instead, using a configurable, modular conveyor system – which can be built to match your exact specifications and your client's needs, thanks to the number of available configurations – will be more cost effective. It's also easy to see how each change you make affects the total cost of the system when you're using an in-context configurator like IMPACT!.
5. Reduced return on the investment
Higher costs up front for a customized conveyor system also mean lower overall return for the customer's investment, particularly in the first year or two. Avoid this unwanted consequence by reducing initial costs with one of millions of configurable conveyor options instead of paying for customizations from a traditional conveyor manufacturer.
The only alternative to a customized conveyor system, other than configurable designs, are to stick with traditional options. You won't have the design you truly need for your customer, resulting in inefficiency and a lower throughput for your customer's processes.
Lower costs, improved completion time, better designs, and increased ROI are all reasons to explore configurable modular designs. Get started today with Glide-Line.