A visionary design engineer should be able to analyze proposed applications for a client's intended purpose as well as recommend unique solutions when changes are needed. To do that effectively, you'll need detailed conveyor CAD models and drawings and, when you're done, an accurate bill of materials. Both can be accomplished easily with an in-context configurator, a proprietary software from Glide-Line.
It's easiest to explain an in-context configurator by comparing it to products you've been using until now. Other solutions include downloading single CAD blocks to upload into SOLIDWORKS, or your other CAD program, while other efforts still require communication with the manufacturer to receive the blocks. IMPACT! is unique with its in-context changes, precise conveyor CAD models, and automatic pairing. This conveyor configurator is so unique that SOLIDWORKS featured IMPACT! in a case study.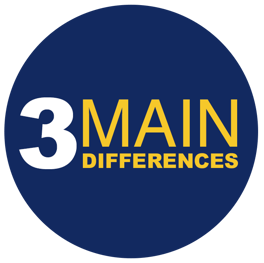 There are three main differences between other conveyor model creators and IMPACT!.
1. Differences in Design Execution
Differences in design execution between an in-context configurator (IMPACT!) and the conveyor configurators provided by other manufacturers today fall into two categories.
First is precision – specifically, the precision with which you're able to execute a conveyor design. With other configurators, you may be able to get a rough concept of what your conveyor automation system looks like in SOLIDWORKS, but it won't be nearly as detailed as it should be. Your master assembly cannot rely on assumptions and rough concepts; you need precision and accuracy. Build your conveyor model in SOLIDWORKS using IMPACT!, and you'll be building precise 3D models exactly how you want.
The second is flexibility. Other configurators just don't have as much flex. You may be able to specify some basic parameters with other configurators but in IMPACT! you get to map in far more specific granular detail. You're able to locate cross members and drives exactly where you want them and even pre-orient the gearbox location (one of four positions) and angle (one of twelve positions). This is customized for your specific application. Think of this as Bespoke Design Engineering. The entire point is to make your design the best it can possibly be and to make it easier than ever to achieve.
You have a million things to worry about and details to catch, but it all comes down to fitting machinery, accessories, workstations, and processes into a small space. The more precision and flexibility a conveyor system – and its supporting software – are able to offer, the easier it is to work around any changes that pop up.
2. Differences in Change Management
One of the drawbacks of most conveyor configurators or vendor-provided models is that these models are difficult (or impossible) to modify. With configurable models like those in IMPACT!, you can change variables associated with the updated overall design without needing to start from scratch with mates and references. Plus, there's no need to go through the process of obtaining new blocks; with a few clicks, the model updates.
3. Differences in Timing
Traditional configuration processes are time-consuming, there's no argument about that. Assembling a conveyor system using CAD blocks from a website is tedious and requires multiple rounds of changes requiring conversations with the manufacturer themselves. Then, once it's together, part numbers need to be received, a bill of material needs to be submitted, and final quotes garnered… and all of this is subject to someone else's schedule.
IMPACT! In Action
Many other configurators are less customizable, and have far fewer variables that can be configured. Just the conveyor module alone in IMPACT! has 11 configurable variables, which means hundreds of millions of available configurations at your fingertips. Variables include:
number of conveyor strands

length of conveyor

width of conveyor

location of drive

Location and orientation of motor and gearboxes

break-points for shipping/transporting, and

location of cross members
You configure in a way that makes this conducive to the work environment, maintenance requirements, and needs of the conveyor. When conveyors are integrated into other work units, we can break it up into pieces that are easily transported and installed more logically.
Our system is an intelligent model; when you make changes, the pricing updates immediately, part numbers are accurately updated right away, and the whole process is dramatically quicker. The more the changes you see on a daily or weekly basis, the better a fit IMPACT! is for you.