Manufacturers need to solve complex operational and assembly challenges that require top or bottom exposure of products while conveying, turning, lifting, and placing items at multiple workstations. In some cases, using a traditional conveyor system may leave you feeling as if you're Phil Dunphy holding up a hula-hoop with a model airplane coming right at you.
There's a better way to convey products directly for complex assembly tasks that automate the manipulation of workpieces to provide for viewing, labeling, printing, and barcode reading at any point on the line. With a multi-strand conveyor base design, you can integrate different product handling and manipulation solutions anywhere you want to control the exact orientation, elevation, and location of a workpiece. When you need a system that provides exact control (even with cleanroom-rated) precision assembly automation, Glide-Line's unique solutions make that possible.
Below, we discuss some of the application challenges we've helped solve in the last few years. Not to brag, but our material handling conveyor equipment helps automate complex tasks, and if someone wanted to, we could help them to thread needles at 40,000 feet while navigating through a thunderstorm.
Conveying Products Directly

During Flexible Manufacturing Tasks
There are thousands of situations where manufacturing appliances with durable parts like oven doors or refrigerator panels require complex product manipulation during the myriad of process stages. Each item needs to arrive with the correct orientation at the station or spur line to ensure an efficient assembly process. When your process includes tasks like inspection, labeling, or laser etching, you need a solution that:
Provides you with maximum flexibility to accommodate the dimensions of the product through each assembly stage
Enables the precise location of each workpiece during the assembly stages without scuffing or scratching that results in damages or delays
Gives you smooth control over each motion with zero-contact zone capabilities and damped starts/stops
Integrates with your workcells required during the sealing, curing, barcoding, etching, locating, inspecting, storing, or any other assembly operation for each workpiece
Here are some of our best solutions to consider for different applications that call for top or bottom exposure during assembly.
Curing or Sealing While Conveying Products Directly
When you need to distribute fluids inside a cavity to seal the edges, you'll want a solution that can locate, lift, and rotate your products consistently and smoothly. A lift and rotate unit with a servo-motor that operates automatically according to your pre-programmed parameters can ensure the precise distribution and sealing of appliance components like oven glass parts or refrigerator doors.
You can design the unit to work with a workcell that injects the sealant at different locations before transferring the item to a curing spur line or a labeling station. Glide-Line has a library of standard custom solutions to integrate perfectly with your current workcell designs.
Labeling and Inspecting Workpieces Directly on the Line
Okay, so next, you need a way to identify each item as it passes through an inspection, labeling, or other vision systems. The best way to achieve this is with an open center conveyor design that is made possible with our direct product handling, multi-strand base solution.
This allows you to accommodate any visual inspection systems, easily label a workpiece, or even divert the item using a drop and rotate transfer unit as a centralized transfer hub.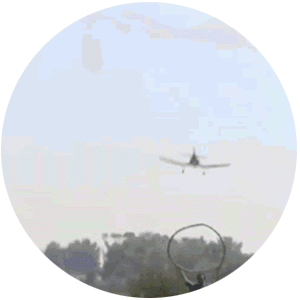 Automating Complex Assemblies from Start to Finish
With the right material handling and conveying equipment, you can integrate complex workcells with entirely automated transfers, stops, lifts, locates, drops, and rotates. Just like flying a plane at someone's head at more than 40 miles per hour using only your thumbs.
But with a lot less stress.
Handling Complex Assembly Operations, Inspections, and Transfers

with Glide-Line
If you need an open center design that integrates perfectly with smooth stops and dampened starts across your assembly operations, Glide-Line can help. We've worked with industry leaders to develop integrated automation assembly solutions that work tirelessly with workcells carrying out complex robotic tasks to streamline the entire production line.
If you want a solution that provides maximum access to workpieces while controlling each process or assembly stage expertly, start designing your system in our SolidWorks Impact! Configurator.
Alternatively, you could get in touch to speak to a needle-threading expert today.