Your customers may need a faster lead time for their automation for any number of reasons, and conveyor lead times are an important factor. From securing the necessary budget to selecting an engineering partner and identifying the project scope, the lead time shortens for the final pieces of the project as each week goes by.
To help ensure a quick conveyor lead time, start by being prepared with all application information to specify the right products. Then, partner with a manufacturer who offers the most variety in standard options to cut down time spent on customizations. There are a number of factors both in and out of your control effective in helping shorten lead times.
Choose Standard vs. Custom Options
Choosing from standard conveyor options will cut down on lead time compared to choosing custom options. Most conveyor manufacturers have the ability to customize any part required, but it can double or triple the lead time since the necessary pieces aren't in stock.
If your client needs flexibility or a unique solution, partner with a manufacturer who offers the most standard options to cut down on customizations. Better yet, partner with a conveyor systems manufacturer who has flexible conveyors able to meet any specification you need – that way, the majority of the customizations you need are actually already standard.
Utilize the conveyor manufacturer's standard motor, gearbox, lifts, pallet sizes, and belt materials for the most efficient assembly.
Conveyor & Pallet Size
Both conveyor and pallet sizes are within your control to choose and help ensure a faster lead time. Choosing standard sizes for the conveyor manufacturer will speed up the process. If you need a custom factor for these elements, look for a manufacturer with a wide range of available options. Customizations will be minimal so you can work with a high level of configurability instead of struggling with an entirely custom piece.
For example, many pallet conveyor manufacturers offer ten standard pallet sizes to their customers. Glide-Line, on the other hand, has twenty times that number of available sizes. Where one company may offer a 160mm pallet and a 480mm pallet, we offer the 160mm, 161mm, 162mm, 163mm, and everything in between – all as standard configurations.
Additional "standard customizations" from a flexible conveyor system manufacturer like Glide-Line include pallets with holes, slots, or other additions for visibility and easy transfer. These can be easily manufactured to your specifications in way that doesn't negatively impact lead time and saves you steps in the process.
Engineering
Engineering, in large part, is out of your control when working with a traditional conveyor systems manufacturer. Engineering is involved from the beginning of the design process, when you're assembling conveyor pieces into your conveyor design software. Typically, you're required to reach out to the manufacturing salesperson for quotes, model numbers, or conveyor expertise.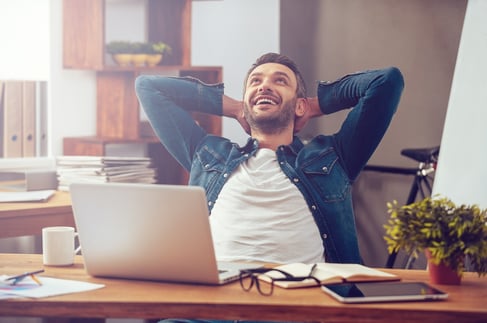 Glide-Line has placed the control back into your hands through our proprietary software called IMPACT!. This in-context configurator is a better way to deliver accurate, impressive 3D solid model automation strategies. It cuts down lead time by delivering concepts faster to your clients, eliminating the previously necessary "middle man" of engineering, plus the time it took to go back and forth for accurate pricing and modeling. Read more in our blog post about cutting time spent by using an in-context configurator.
Additionally, engineering has also usually been involved in creating size-dependent parts for a conveyor order. We've created a proprietary process to streamline our parts manufacturing so engineering is unnecessary; when IMPACT! is used to create a conveyor system, the design never has to go through engineering again. We developed and designed our manufacturing process and machinery specifically for modern manufacturing techniques to achieve this.
Assembly
A typical conveyor assembly process requires an engineer to assemble the conveyor from a box of parts shipped to your client's warehouse. Instead of buying an entire conveyor, your client is buying the intermediate sections – chains, legs, belts, and other pieces. This adds complexity to the overall process and adds even more to the lead time. You will typically budget an hour a foot to assemble the conveyor once it arrives, dedicate an engineer to supervise the project, and spend the time and labor effort to complete the assembly.
Instead, look for pre-assembled conveyors shipped from a reputable conveyor systems manufacturer as a way to cut down lead time. You will see a time savings of 25-50% from this single step.
Controls and Parts
This is where choosing the standard options offered by your conveyor manufacturer will play the biggest part in positively affecting lead times. When the design matches a manufacturer's standards, the building, shipping, and assembly of the conveyor goes much more quickly.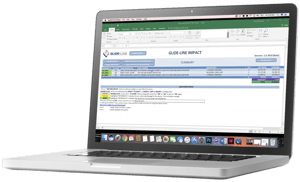 When you've selected a flexible conveyor system like Glide-Line's, even more parts are considered standard, such as the length of the conveyor you need. In this case, the belt is cut to order and aluminum conveyor beams are cut to length. These design techniques have shortened lead times by eliminating additional design time using IMPACT! and eliminating complex sourcing and fabrication operations often used by other manufacturers.
Conveyor simplicity is another huge factor out of your direct control. But, it heavily impacts lead time. "Simplicity" is effectively the number of parts a typical conveyor uses. This is especially clear when comparing the number of parts used in drives and other devices created by Glide-Line versus some of our competitors.
Simplicity in Drives/Motors
Slave-driven solutions, or power take-offs, in a conveyor application drive delivers savings and shortens lead time.
Every conveyor has a drive, and certain devices in an application get their own drives. In a rectangular conveyor loop, there are typically 8 drives. Because Glide-Line uses a timing belt as a conveying belt, we can use as few as 2 drives. Why? The belt conveying the product doesn't stretch. A timing belt has tensile members; we use steel tensile members to keep it from stretching (unlike a normal timing belt, which is similar to a rubber band).
Because of the way the belt is constructed, instead of just the pulley, we're able to insert a shaft and borrow the power for another device. This is called a power take-off, or a slave-driven solution. Because we use timing belts as our standard, and are borrowing more power, we can use fewer drives throughout the conveyor system.
Now, because we have fewer motors, we've also eliminated the need for the associated motor controllers in the electric panel. This simplifies the number of controllers you have to purchase, wire, mount, and program at a cost of $3K-$5K per motor. This can be a savings of tens of thousands of dollars on a typical conveyor system, in addition to the lead time savings due to fewer parts requiring assembly and programming.
A faster lead time is absolutely possible with the right conveyor manufacturer as your partner. Choose flexible conveyors with multiple options available as standard configurations, and eliminate many of the traditional barriers to speeding up the conveyor process by choosing a modern conveyor partner.