Medical devices, pharmaceutical devices, wired electronics, and some automobile parts don't mean much for ordinary consumers. But for an applications engineer, they all create a similar challenge in the manufacturing process: the need for a specialized conveyor during assembly.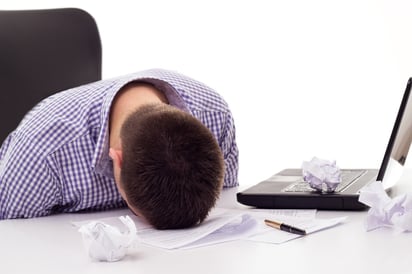 Each of these industries face a production headache when it comes to assembling the wires, tubing, and other product elements that need to hang down to avoid tangling or simply to accommodate the shape of the product. In these cases, a fully open center design conveyor could be the best assembly conveyor solution for you.
When an Open Center Conveyor System Works Best
An open center design conveyor is built with two conveyor strands operating simultaneously side by side and an open space between them for work pieces to sit below the belt line as needed. This enables devices to be mounted in a system for ease of transfers, positioning, orientations, and other in-process work. It also gives the end user the ability to mount specialty devices the process requires, such as vision systems or gauges, to access the bottom of the part.
The Unique Design of Glide-Line's Open Center Conveyor
While many conveyor manufacturers offer an open center design, the pallets often must be supported with a center support throughout the length of the conveyor. Glide-Line's open center conveyor system removes this center support which allows for an open gap between the two strands. The support structures are mounted outside of the conveyor.
Each strand is mounted to a support on the outside edge. This allows the products and any wires, tubing, or other elements to hang down from the trunk link with no obstruction. Anything traveling along the conveyor avoids obstacles, tangling, and other special requirements since the center support is removed. Rather than adjusting the pallet or customizing the machinery to accommodate a multi-dimensional product, the product can simply run along the conveyor length.
Examples of Best-Fit Open Center Design Conveyor Applications
The open center design can work for any application where the manufacturing process calls for access to both sides of their product or their assembly process requires assembly of a product that hangs beneath a typical flat surface.
Here are several excellent applications for an open center design:
Pharmaceutical products, such as IV bags. When IV bags are assembled, tubing needs to hang down once it's been added to the bag itself. An

open center design conveyor with no center support

or connecting drive shafts makes this the most efficient choice.

Automotive electronics, such as a wire harness. With fifty or more wires bound together and hanging from the pallet during assembly, it's important for the wires to avoid getting tangled or caught up during transport.
Electronic devices, where assembly requires access to multiple sides, such as a mobile phone. Vision systems can be installed to inspect parts from underneath and robotic arms can complete necessary work from above and below the pallet. This eliminates the need to flip the product during assembly.
Automotive drive shafts, where a section of the assembled piece hangs below the trunk line.
When your client needs access to both sides of their product for work or an assembly process requires assembly of a product that hangs lower than a typical flat surface, an open center design may make the most sense for your client's product. As always, our expert team standing by to help you determine when an open center design makes the best business sense for your client's needs. If not, we're happy to help you configure a better solution.
Read more in our ebook, Ultimate Guide To Creating A Flexible Automation Conveyor Application Solution.