Nobody has time to waste redoing work simply because they had the wrong tools. Integrator design engineers creating CAD solid models and designing conveyor layouts for customers' automated conveyor systems are no different. But in our industry, it's common for design engineers to spend hours re-creating models and layouts or adjusting their master assembly when a change is requested or when a customer changes the project scope. Why? Because until Glide-Line, no one had provided a better way to do things.
The bottom line is that change happens, and it's never fun redoing work, so we've created a tool to make it as painless as possible.
We have seven solid tips for reducing the time you spend updating CAD models and conveyor layouts during the life of your project. They can all be summed up in one 2-word piece of advice: USE IMPACT!.
Keep reading for more specific ways IMPACT! helps you save time and other ways you can avoid the need to make changes to your automation system layouts.
1.
Use mates and references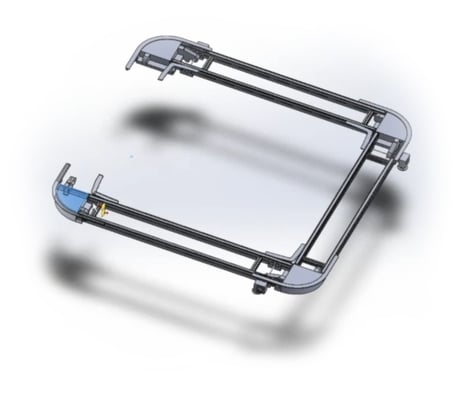 It's good practice – and a huge time-saver – to set up the right mates and references since they allow you to design the system, make changes, and keep equipment in the proper relation. When you're required to blow up mates and references by deleting models, your overall system master assembly could lose its integrity.
Mates and references are especially useful with a system like IMPACT!, since changes can be made in-context. Designers with complex models in an in-context configurator can see significant conveyor design time savings. When modifications are necessary, the configurator is able to automatically adjust the related conveyor pieces using snap-to mating when references are set up.
2.
Choose the correct model for your automation system layout
With lots of conveyor configuration options offering millions of combinations, IMPACT! uses your system configuration data to recommend the best-fit conveyor application options for your conveyor layouts. You always know your conveyor system will meet your application requirements. All this is done via Excel, so there's no new software to learn to accomplish it.
3.
Know the limitations of the conveyor model you choose
Knowing the limitations of the model you choose can help you avoid selecting the wrong one and needing to swap it out and adjust your layout down the line. Some common questions we recommend considering before downloading include:
Where does the drive need to be located?

What orientation requirements does the gearbox have?

How much load can I put on a conveyor?

At what spacing do I need crossmembers?

At what spacing do I need legs?
4.
Using SOLIDWORKS? Use a compatible configurator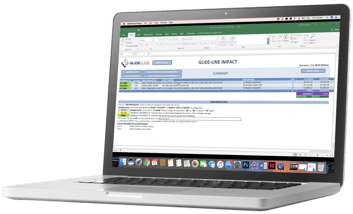 IMPACT! is a powerful configuration tool that's also embedded within our SolidWorks CAD model, enabling "in-context" use in the modeling environment. We'll cover that in the next tip.
SOLIDWORKS is heavily used in the design engineering world, so if your configurator isn't compatible, you have to wonder - who did the manufacturer build it for, then? Maybe I'm reading too much into it, but it seems to me that if a conveyor manufacturer truly has design engineers and applications engineers as the focus of their business, then their tools should reflect that and make it simple for those engineers to perform efficiently. We built IMPACT! for that very reason.
5.
Choose conveyor CAD models that can be configured in context
When we say "in-context," we specifically mean within SOLIDWORKS. IMPACT! eliminates the need to repetitively download CAD models, preventing re-configuring, re-downloading, re-inserting, and repairing your conveyor applications after every change.
Even if you're not a SOLIDWORKS user, it's important to note that IMPACT! is Excel-based and can be used to generate accurate costing and part number generation. Plus, the team at Glide-Line can create solid models for import into Inventor and other design software based upon this information.
6.
Test models in all states of actuation
Whether you're integrating a lift and rotate application, a pallet conveyor lift and transfer, a pallet VTU, or an entirely unique conveyor system design for your client, each conveyor application should be tested in all states of actuation/movement to make sure there are no obstructions and see it in various motion states. And, your software or manufacturer should be able to help you perform the tests easily. IMPACT! enables you to test in all motion states with a couple of clicks.
7.
Choose a configurator that provides precise, accurate solid models
Using IMPACT!, you can create dead-on accurate solid models. It's easy to see how conveyors and your other applications fit together in a master assembly and envision how they'll work in your customer's automation process from any angle with 100% accurate models. And since the software universally checks accuracy for you, there's no need to check accuracy in multiple places.
In other words: use IMPACT!. That's why we made it. It's built for design engineers who are sick of spending time re-downloading and re-inserting CAD models only to have them be wrong or break their master assembly. There's a better way, and that's to use IMPACT!. Get started today.